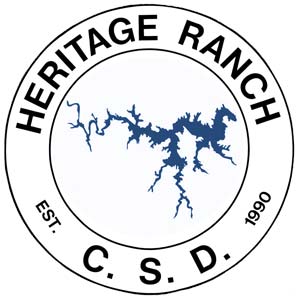 On election day, Nov. 4, 2014, Heritage Ranch Community Services District incumbent Bill G. Barker Jr. was challeged by Reginal "Reg" Cousineau, a real estate agent; C. Martin Rowley, a system analyst; and Francisca C. Ruiz-Wilde, a secretary.
The top three vote-getters will join the board. Cousineau narrowly got a seat over next highest vote-getter Ruiz-Wilde. Only four votes separate the two. While 100 percent of the precincts are reporting, the results are unofficial and it is possible that Ruiz-Wilde could win the seat over Cousineau. There are 1,375 registered Heritage Ranch voters; 589 — 42.8 percent — went out to the polls.
Heritage Ranch Community Services District election results
Bill G. Barker Jr., 30.38 percent – Elected
C. Martin Rowley, 27.17 percent – Elected
Reginald Cousineau, 20.64 percent – Elected
Francisca Ruiz-Wilde, 20.29 percent
The Heritage Ranch Community Services District (HRCSD) was originally formed in 1990 to provide local control of service for water and sewer to the Village of Heritage Ranch. More than 70% of the voters approved the formation of the District in the November 1989 election. The function of Parks & Recreation was added in 1992 the voters approved adding Parks & Recreation ostensibly to facilitate a golf course. While the golf course did not materialize, the addition of this function did allow for the construction of the Don Everingham Senior Center on District property in 1998. In 1996, the addition of Solid Waste Removal was added. The Board took the initiative to propose taking trash removal over from the County and it was approved by the voters. HRCSD is a public agency, governed by a five member Board of Directors whom reside at the Ranch.
HRCSD is 5,361 acres in size, bordered by Lake Nacimiento, Camp Roberts and privately owned land. Over 1,700 parcels are served by water and sewer treatment plants using over 42 miles of buried pipeline and numerous pump stations. Administration and operation of District facilities is handled by a staff of eight, plus professional assistance for legal, financial and engineering matters.