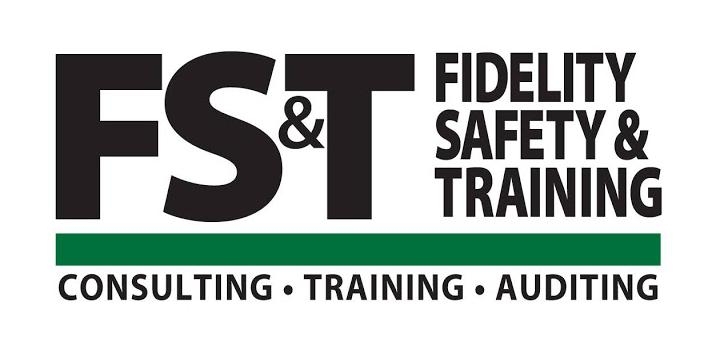 PO Box 1875, Atascadero, CA 93422
Fidelity Safety & Training is a full service loss control and safety consulting firm specializing in safety training and loss control consulting for private, educational and governmental institutions. We specialize in general safety solutions and compliance, food safety training, and forklift, manlift, and aerial lift training and certification. We serve all of central California from San Luis Obispo County, Santa Barbara County, Kern County, Tulare County, Inyo County, Bakersfield, Visalia, to Bishop. Our senior consultant has over 25 years of experience in loss control and safety. We have the capability of handling everything from routine, daily issues to major concerns of managing an effective loss control and safety program.
About:
Our company was founded in 1999, after a local school district inquired about food safety training to meet the mandates of a new law going into effect in 2000. Since then we have provided solutions and training to thousands of clients in 23 California counties. We still have many clients that have been with us since the very beginning such as McDonaldӳ, Subway, In n Out Burger, Santa Barbara County Probation Department, Kern County Superintendent of Schools, Santa Maria-Bonita School District, Delano Union School District, and Community Action Partnership of Kern to name a few. We appreciate all our customers and thank them for the 13+ years of support.
Brief Owner Bio:
Garth Maijala is the founder and owner of the professional safety consulting firm, Fidelity Safety & Training (FS&T).
Since 1999, FS&T has been provided training, safety, risk management and loss control services for private, educational and governmental institutions throughout the State of California.
Garth has a Bachelor of Science Degree in Organizational Management, over 25 years of experience and hundreds of hours of continuing education and professional development.
Prior to founding FS&T, Garth's professional work experience has included safety, risk management and industrial hygiene for public school districts, safety and park management for a water amusement park, and loss prevention trainer and manager for a nationwide retailer. Garth is also the past President of the Templeton Chamber of Commerce.
Testimonials:
"Thank you for your help and I do appreciate all the good things that were mentioned to Straub Construction concerning this jobsite and of our crew." – Herman S.
"The purpose of this letter is to commend the young gentleman who contacted the class. He did an outstanding job, gave clear examples, and answered all questions in a manner that all in the class could understand. He was very business-like through the session, yet demonstrated a sense of humor. Please give him our thanks!" – Grace T.
Offers:
Coupon code 2010 – register online for a food safety manager course and exam and save $10 per company.
Coupon code 342C – register three people online for a food safety manager course exam and get one free, save $119
Services Offered:
Safety Solutions
Consulting and Training
Safety Compliance and Assistance
Food Safety Consulting and Training
Food Safety Manager Certification and Exams
Food Protection Manager Training and Exams
CA Food Handler Card Training and Certification
Forklift Operator Certification and Training
Manlift Operator Training and Certification
Aerial Lift Operator Training and Certification
License Number:
City of Paso Robles #08279
Payment Accepted:
Cash
Check
Visa
MasterCard
Discover
American Express
Invoice